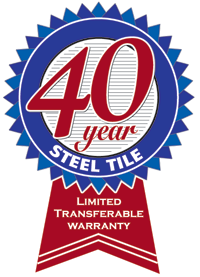 Images provided by Steel Tile and Heavy Metal Roofing. All rights reserved.

MUSKOKA & SUMMIT
The durability and simplistic styling of Steel Tile's Muskoka and Summit panels has opened the door to a new generation of architectural detailing. In addition to being a commercial and industrial favourite, metal wall panels are quickly becoming a popular residential building alternative.
Wall panels are an affordable and lasting feature that can be installed both vertically and horizontally for a wide range of retail, industrial and new home construction. Multiple uses include, complete home panels, interior and exterior garage walls, boathouses, storage sheds, barns and more. Mix and match wall or roofing colours or simply accent any structure with a variety of custom colours. All colours are available with corresponding trims and fasteners.
DOWNLOADS
Request a Quote
Roof Package Only