Off-Cut Discounts
Pricing : $0.60-$0.80 per sq foot.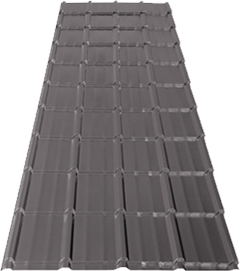 2023 Steel Tile Co. – Seconds Sales
The past few years has most definitely created challenges for most business environments. These challenges have allowed businesses the opportunity to re-evaluate some of their processes and the way in which they operate. For Steel Tile Co., one of those areas of focus was our Seconds/Off Cuts process. In order to increase service and make our sale date easier for our customers, we will continue to operate our program as defined below.
We will continue to hold our sales on the dates below, with the following restrictions.  THERE ARE NO EXCEPTIONS TO THESE RESTRICTIONS UNTIL FURTHER NOTICE.
All orders must be made in advance by emailing orders@steeltile.com.
The product availability (inventory) will be available by contacting Steel Tile Co.  You must confirm all material requirements at the time of your order.  This includes the number of panels, trims, screws, etc.  No additions will be added to your order on the day of the sale.
All orders must be placed no later than Noon on the Friday before each sale.
All orders must be paid for in full by Mastercard or Visa at the time the order is placed.
All sales are final – no returns or warranties are available – no exceptions.
Customer pickup times will be scheduled at 10-minute intervals.  You must not arrive more than 5 minutes before your scheduled pick up time.  Should you fail to arrive at your scheduled pickup time, your order will be cancelled and payment will be refunded, less a 30% re-stocking fee.
Orders of greater than 10 panels will be bundled, and thus require a trailer than can be loaded by a forklift.  Bundles will not be loaded to the interior of vehicles.
We look forward to seeing you on:
Thursday, April 27th
Thursday, May 18th
Thursday, June 22nd
Thursday, July 20th
Thursday, August 24th
Thursday, September 21st
Thursday, October 19th
Thursday, November 23rd
Please remember that all orders must be placed no later than Noon on the Friday before each sale.
See you soon!