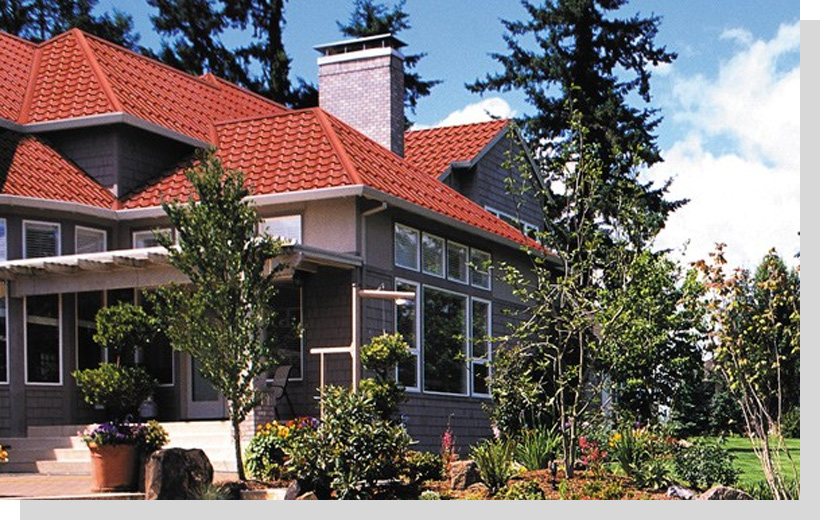 If you're looking for a long lasting, maintenance free solution for your roof then look no further than Steel Tile's residential metal panels. Originally designed to elevate the look and durability of a home or cottage, metal panels can be used on a variety of residential projects.
Steel Tile offers a large line up metal panels that come in a variety of different looks, custom cut sizes and colours to make your home or cottage look brand new for years to come.
Backed by our 40 year warranty, rest assured, our metal panels are built to last. You will be comfortable knowing your roof is shedding snow and preventing damaging water leaks from entering your home, cottage, garage or storage shed.
PROFILED TILE METAL PANELS
Steel Tile has three unique metal profiles each with their own unique design to best suit your home or cottage.
Depicts a real slate or cedar shake roof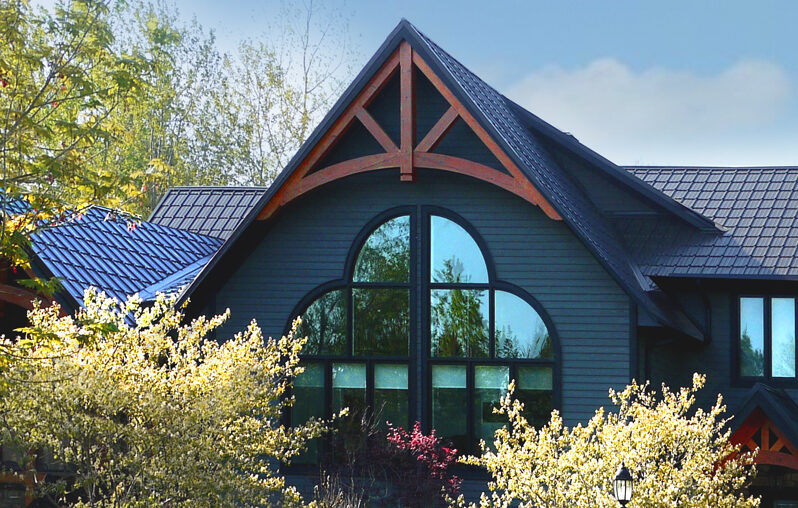 Depicts the look of Dutch clay tiles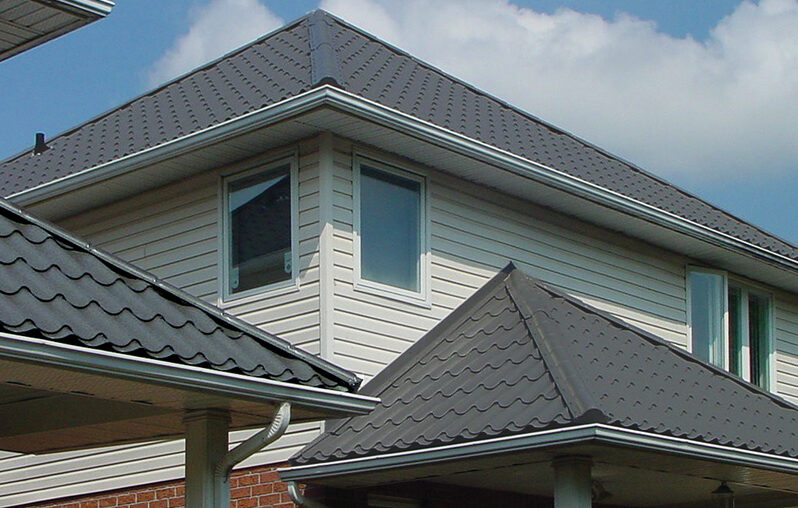 Depicts the look of classic Mediterranean clay tiles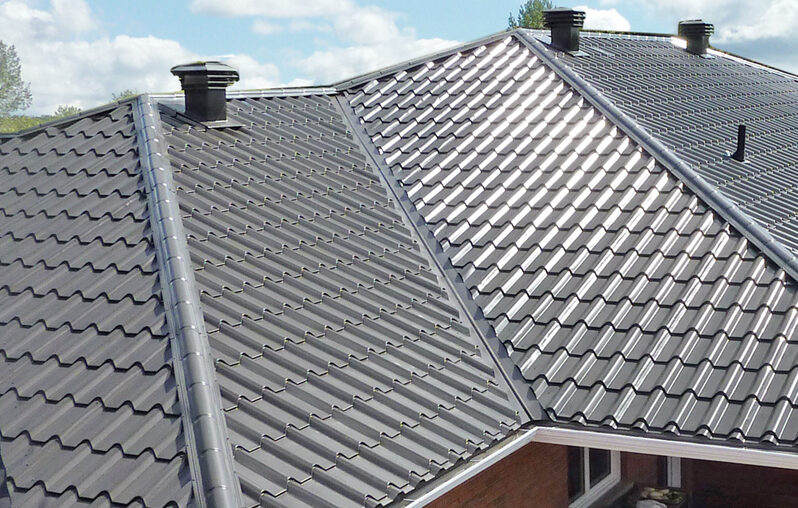 STRAIGHT RIB METAL PANELS
Steel Tile offers two straight rib metal panels that are engineered for versatility. These panels have changed by incorporating the latest metal forming technology with top quality materials to create a crisp distinctive look that meets your long term performance needs. Affordability, strength, style and durability; you asked for it, and now Steel Tile delivers. No other straight rib panel comes close.
The perfect affordable addition to your cottage
Ideal for a variety of homes and outdoor structures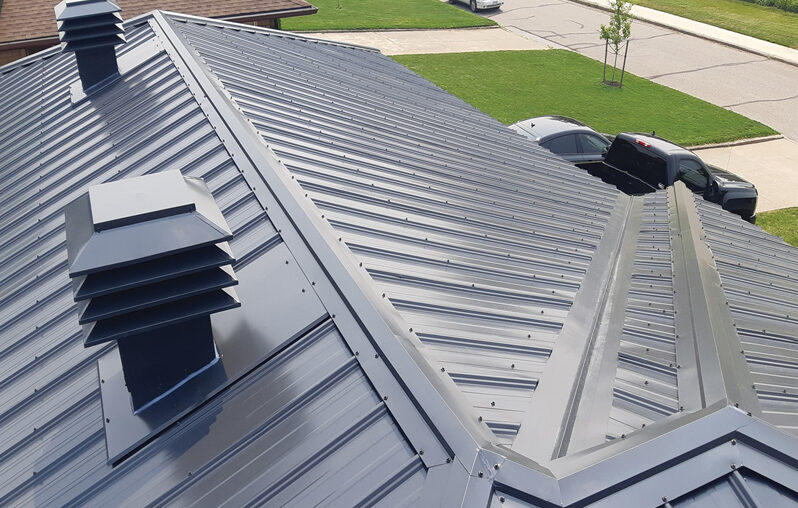 DO-IT-YOURSELF METAL PANELS
Depicts the look of Dutch clay tiles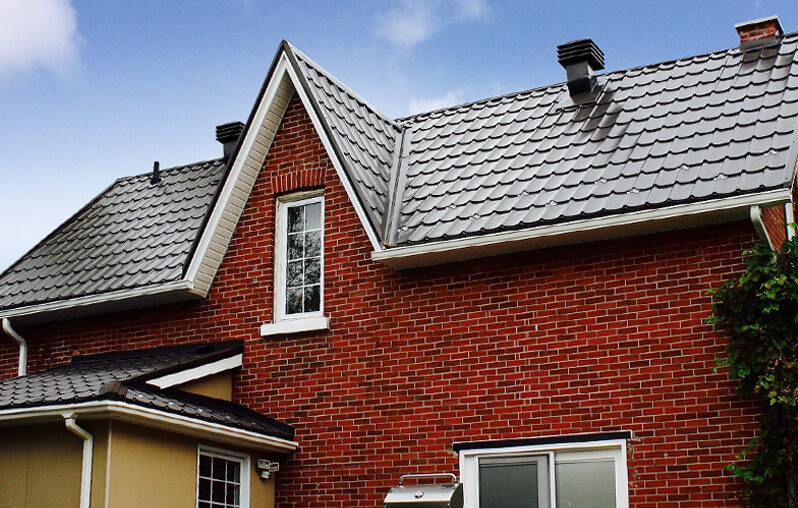 STANDING SEAM
The cleanest looking metal panel on the market