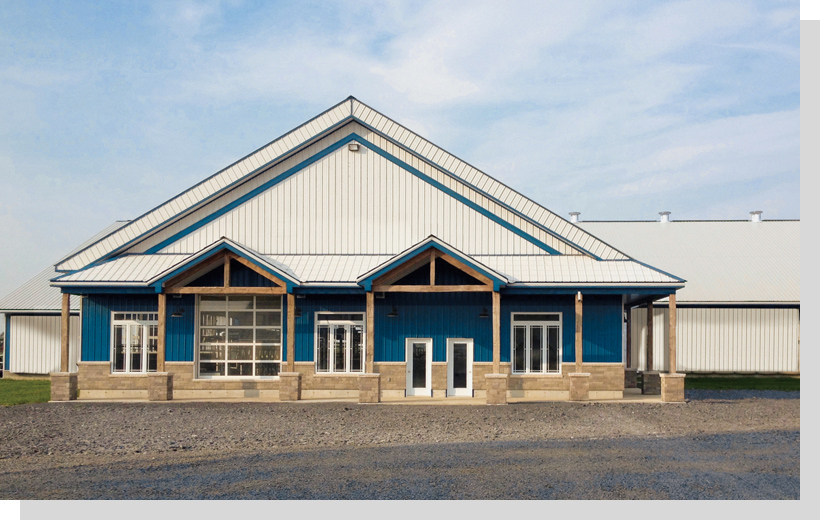 Steel Tile's roofing and metal siding panels are specially designed to protect major structures located in rural farm areas. Farm and other agricultural buildings, such as large barns and warehouses are constantly exposed to Canada's harsh weather and are best protected using sheet steel that does not crack, shrink or burn. Our premium barn steel repels rain and helps shed snow more effectively than traditional panels and are virtually maintenance free.
Steel Tile's agricultural steel panels are made from 26 or 29 gauge steel, also making them the perfect worry free solution to protecting your farm or cottage from extreme weather conditions.
Metal Wall Panels
Steel Tile offers both interior and exterior metal wall panels in a variety of colours for your next project. Our premium metal siding products are ideal for barns, storage sheds, garage walls and other outdoor structures.
See our metal wall paneling options below:
Exterior Metal Wall Siding
Exterior wall panels are exposed to a yearly cycle of environment elements that can minimize their lifespan. Our premium steel siding, the Summit and Muskoka metal panels, address these agricultural issues with their renowned reputation for durability, fade resistance, rigidity and performance. Steel Tile's metal siding panels can be installed horizontally or vertically without compromising the structural strength or protection.

Ideal farm metal for barns, stables and greenhouses and more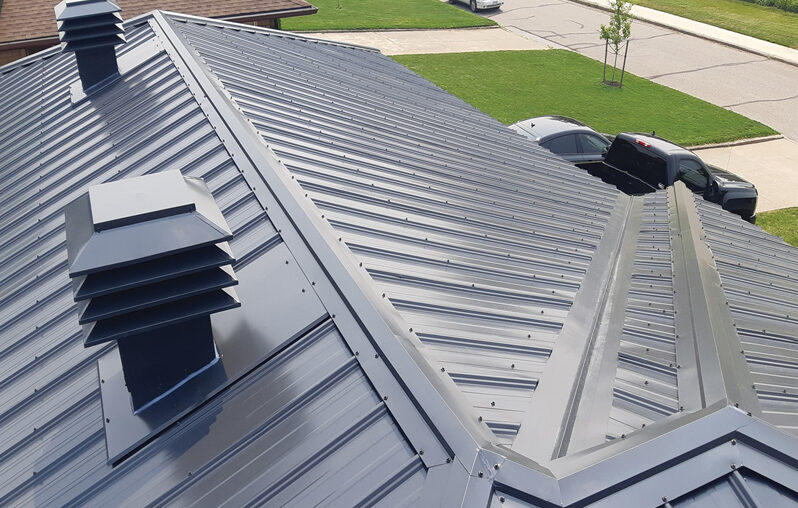 Ideal for cottages and large farm structures
Interior Metal Wall Panels
Ideal for your interior garage walls or light agricultural applications